If you are one of those who have decided to use the bicycle in their daily life, opting for a transport that benefits your health and that of everyone… Thanks and congratulations! Your gesture is helping all people to enjoy a cleaner air. Each ride is a grain of sand and even if it is small, all the mountains are made of small grains.
If you have already chosen your bicycle for the city, we help you in our post about urban and commuter bicycles, and if you have not opted for a bicycle basket, as we tell you here, it means that you prefer a backpack for your daily commutes with the bike. Without a doubt, it is a very practical and versatile option, which offers you a lot of comfort, but sometimes it can be an authentic chaos to choose the best backpack for a bicycle.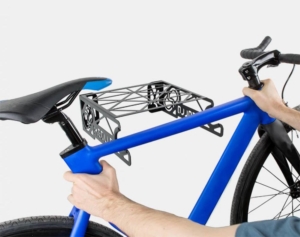 How to choose the best bicycle backpack?
In the first place, we have to ask ourselves about the use that we are going to give, both to our bike and to the backpack itself. If we are active cyclists who use the bicycle on a daily basis carrying medium weights (books, computers, diaries … etc) or if we are sporadic cyclists who also like fashion and want to use the backpack in other environments. To this we must add a fundamental factor: climate. We have already told you many times in our cycling posts that, when choosing our bike and its accessories we must take into account the prevailing weather conditions in the area in which we live as a wrong choice can make it more uncomfortable and, above all, more dangerous driving.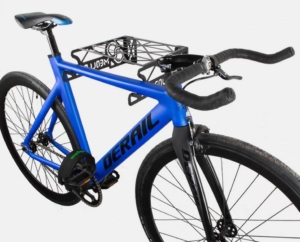 Urban transport backpacks
When choosing the best bicycle backpack, we must distinguish, first, between the transport backpacks for small objects and the hydration backpacks, which we will talk about below, and which are specifically designed for training purposes.
Impermeability
If you are going to use your backpack every day to take your study or office materials, you will need a large and safe backpack that has to meet a minimum of requirements. First of all, the ideal bicycle backpack should be waterproof. Although we live in areas with mild climates, throughout the year we can always find rain or snow, which is dangerous if we carry electronic devices inside our backpack, such as our tablet, cell phone or laptop and papers. Nobody wants their notes from the university or their work schedule to end up soaked. So, although the eyes are going to go towards aesthetically pleasing materials, for the usual cyclists we recommend the waterproof materials.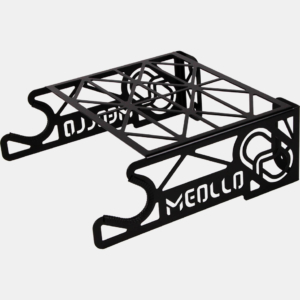 Protection
Secondly, for those who carry fragile objects, it is necessary to take into account when choosing the backpack for cycling your padding and its protection system. Sometimes, looking for lightness and a piece that does not add much, we choose backpacks without adequate protection and in the long run we realize the bad choice. However, a well padded backpack is not only recommended to protect our electronic devices but to protect ourselves. Before a fall that material can serve as a cushion and avoid back injuries. There have been few cases in which backpacks of good quality have saved cyclists from blows that could have been more serious.
Back protectors for cycling backpacks
In fact, if we want to add a safety bonus to our daily driving, we can add a specific back protector to our backpack. These accessories protect the spine and dissipate the force of impacts. There are two types: generic and specific to each brand. Generics can be adapted to any backpack and the others are adapted to each brand. Another interesting option, are the integral back protectors for cyclists like the following that offers comprehensive coverage for the column.
Lightness
In the third place, we have to look for a backpack that does not suppose a load of overweight for our neck and back and does not hinder the march and the balance. In this sense, the lightness of the materials is fundamental. In the market models of backpacks abound that attend more to the aesthetic than to the fashion. But if you buy a backpack made of denim (the material of the jeans) and you get wet in the rain, we assure you that you will remember this advice. It is better to choose technical materials designed specifically to provide lightness.
Resistance
Fourth, it is important that a backpack for cyclists who perform this sport on a daily basis offers quality and resistance as it will be constantly subject to movement and vibration. Sometimes we forget this point and there have been cases in which the handle of the backpack has broken in the middle of the street, with the danger that this entails for the cyclist. We remind you that before going out to the street you check that the backpack is in perfect condition and that you avoid, for your safety, wearing aged equipment.
Compartmentalization
Finally, it is interesting to note that the backpack model chosen has a specific compartment for the bicycle chain. This small detail adds quality and will help us on a daily basis avoiding that we stain the rest of objects with the chain or that we have to carry a plastic bag. Pay attention that the specific pocket is waterproof and is separated from the rest of the backpack by a resistant material since during the march the metal components could perforate it.
With these tips, you can better distinguish between the multiple brands and styles of the market.
https://meollo.net/wp-content/uploads/2018/11/max-bender-631655-unsplash.jpg
3375
4359
Alberto
https://meollo.net/wp-content/uploads/2018/09/LOGO-Meollo.svg
Alberto
2018-11-12 11:48:33
2018-11-12 11:49:15
Best bicycle backpack