If you are a sports cyclist or are beginning to practice this sport regularly, you will soon have realized how important it is to have a hydration pack or hydration system for the bicycle. In this post we will tell you everything you need to know to choose the model that best suits your needs.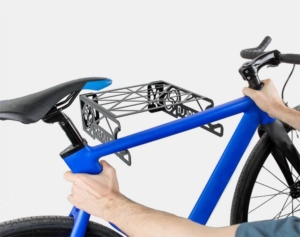 What is a hydration system for cycling?
Hydration packs also known as sports hydration systems are specifically designed for the comfortable transport of water or hydration fluids during cycling. These systems allow the hydration of the cyclist is easier and more efficient because to use them it is not necessary to stop the bike and not even slow down.
Types of specific hydration systems for cycling
When choosing a hydration system for cycling, we must pay attention to the specifications of the product since not all the systems on the market are adapted to their use on bicycles and sometimes that is not indicated. Many of them are designed for runners and not for cycling so it is necessary to take that point into account.
Secondly, we must take into account the capacity of the water storage and ensure that it coincides with the time we are going to devote to the sport. A too small deposit can cause us discomfort due to dehydration but too large a deposit will imply unnecessary weight if we are not going to drink all its contents.
Backpacks and hydration belts
In general, in the market we find two basic systems to transport liquids during the practice of various sports: hydration backpacks and hydration waist bags. The vast majority of them use plastic bags to store water and only a few work with bottles.
For the practice of cycling we recommend the backpack system since it allows greater agility in movements and comfort. Waist hydration systems, although sometimes sold for cycling, we consider much more suitable for sports such as running and walking in which the center of gravity is lower and give stability to the runner instead of bothering him.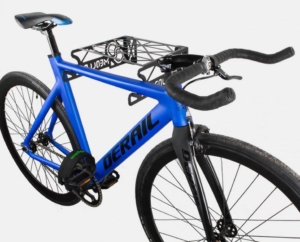 Non-toxic materials for hydration systems
It is important that you choose specific plastics for food use and without toxic products such as BPA. While studies and clinical trials about the impact of these substances on health are not yet definitive and may take decades to establish their effects, it is better to prevent. It is known with certainty that plastics, when subjected to heat and friction, release materials that pass into the water we ingest. So we should not only look at the aesthetic but, first of all, the type of plastic used in the system we are going to buy. In fact, it is one of the most important points of all since if we buy a quality system we will use it for a long time and it must resist adequately and not degrade. Whenever you can, choose materials that do not have plastics in all the everyday things you use. Wood, metal, glass and ceramics are much safer materials for health because they have been used by humans since ancient times, in addition to being more respectful with the environment. Say goodbye to plastic in every way you can!
Hydration backpacks for road cycling
The hydration backpacks for road cycling are designed specifically for this sport. They are very compact, do not protrude from any part of the body, offer very good back stability and no wind resistance. We recommend the lightest and smallest models. If you only have to carry water and some food like energy bars, a larger backpack can be annoying.
Hydration backpacks of acceptable quality always include a bite valve closure switch. This type of valve rotates to open and has an internal closure that prevents water from flowing out. It is very important that you notice that your choice has this system.
The hydration backpacks for cycling also necessarily have specific holes to introduce the water tube. Some come with two holes to be able to introduce two water bags with two tubes, while others have a single large centered tube. The difference is basically given by the amount of liquid we want to take with us.
Also, we must pay attention that our backpack is equipped with a clip on the strap to be able to hook the tube to the shoulder and always have an easy access. It can even be dangerous to make strange gestures to catch the tube. A small clip is a detail of quality and safety.
Hydration backpacks for mountain biking
Mountaineering backpacks for mountain biking are often a bit larger to accommodate additional equipment, clothing and bicycle tools. For this type of activity, we recommend backpacks equipped with quick disconnect tubes that are very comfortable to fill the bottles halfway. Mountain biking is more demanding and it is always nice to be able to cool off with the cold water from the springs. The quick system allows the tube to be disconnected by pressing a single button.
Cleaning and maintenance of hydration systems
We also encourage you to choose systems that have wide mouth opening to facilitate the regular cleaning of these systems. It is convenient to take a cleaning brush kit because it is usually difficult to keep them hygienic. The backpacks with bottle are easier to clean and in the case of systems with bags, after a while you should literally buy a new bag. In the water, usually all types of bacteria proliferate easily, especially in summer. So it is important that you choose a system that provides the possibility of buying spare parts for the bags.
https://meollo.net/wp-content/uploads/2018/11/dmitrii-vaccinium-777198-unsplash.jpg
2040
2633
Alberto
https://meollo.net/wp-content/uploads/2018/09/LOGO-Meollo.svg
Alberto
2018-11-12 15:20:21
2018-11-12 15:20:57
Cycling hydration backpack