The mountain bike is, without a doubt, one of the undisputed queens of cycling. The strong sensations offered by this modality, as well as the direct contact with nature, mean that once you have tried this sport you will be hooked forever.
However, although it may seem incredible, not all the bicycles that are advertised in the stores as "Mountain bike" or "mountain bike" are actually made to pedal on the mountain …. weird, right? But true.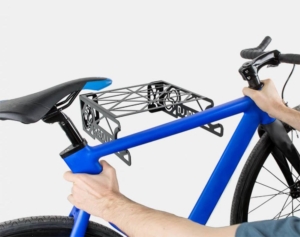 We live in the world of marketing and often try to give us a hare. On other occasions, manufacturers simply try to create versatile, multi-layered models that can be used both in the city and in the mountains. But in the end, what usually results is a bike that is neither too good for the mountain nor suitable for the city.
With the aim that you can guide yourself in the world of mountain bikes, we tell you in this post all you need to know to do with the mountain bike of your dreams.
How to choose a mountain bike?
When you start looking for a mountain bike that suits your needs, you immediately find yourself with an overflowing offer of models and brands. Even the large surfaces have several models of mountain bikes and you do not know where to start. The certain thing is that, practically, there are so many types of mountain bikes as people willing to give them use, and as many models and configurations as types of athletes.
The great variety, however, makes sense and cyclists who regularly practice this sport usually have two or three different types of mountain bike. The rest of the mortals tend to be happy with a single bicycle versatile enough to meet various needs. That is, before launching to buy we have to take into account several characteristics because the price of a mountain bike is usually high and we must try to invest our best money to enjoy it to the fullest.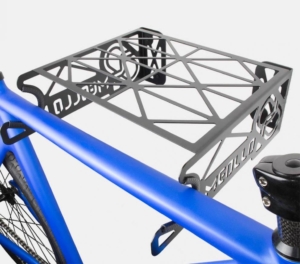 What use are we going to give to our bicycle?
MTBs or mountain bikes are undoubtedly the most versatile bicycles that have been manufactured. They are resistant, durable and can be subjected to a lot of stress by both children and adults. They are the only ones that can stand without problems where other bike models could not follow. However, when choosing a mountain bike we must be realistic and determine what use we are going to give it. If during most of the year we are going to use it exclusively by road and we do not usually leave the asphalt to pedal across the country, maybe an MTB is not the best choice for us.
On the other hand, if you are a determined lover of mud, stones and slopes, a mountain bike is what your body needs.
Suspension and cushioning
In order to really talk about a mountain bike, we must first talk about suspension and damping. MTBs generally have three types of suspension.

Front suspension
Complete suspension: shock absorbers in the front and rear.
Rigid suspension: without shock absorbers
Springs and suspension forks
Within the mountain bikes equipped with suspension, we find two types of damping systems: springs and forks. The springs, in the long run tend to be more rigid and less efficient. The pneumatic forks are much lighter and, above all, easier to adjust.
Suspension forks are usually telescopic (two upper legs that slide into a set of lower legs of a piece) and usually have two versions: single crown or double crown. The forks not only have to give you control and comfort for the suspension effect, but they must also allow the bicycle to be kept online. The cushioning must work with spring action, withstand the bike through rugged terrain and provide a consistent feeling, especially on long descents.
Front suspension
Suspension forks and springs are especially indicated for the front of the bicycle because they significantly reduce fatigue in the upper extremities. Especially on the shoulders and elbows. In addition, the cushioning allows to maintain better hands on the handlebar and allows us to get into trails of much more difficulty. Without front cushioning it is very difficult to control the bicycle and in the end it is our joints that take all the impact. If you are not willing to spend a lot of money, the minimum requirement that an acceptable mountain bike should have is a good front cushioning system.
Complete suspension
If you opt for a bicycle with full suspension you will have to scratch your pockets a bit more because the cheap full suspension bikes are usually not very good. They usually come equipped with springs that do not offer good performance and, if they are not well designed, all we get is extra weight. So do not throw yourself. A mountain bike with a good front suspension is better than a full suspension for the same price.
Wheel sizes for mountain bikes
The most common we will find in the market in what makes the wheels of mountain bikes are 26 ". For a long time, they were the only size available. If you wanted a mountain bike, you wanted a 26 "wheel. Why? Because you had no other choice.
In recent years, however, two new sizes have appeared. First of all, there are 29 "wheels that are slower to accelerate but faster in the mountains. In addition, this type of wheel is much more effective when it comes to sliding through gravel and rocks. Secondly, there are the 27.5 "wheels that are even newer and aim to combine the best of the two previous models.
https://meollo.net/wp-content/uploads/2018/11/didier-weemaels-718420-unsplash.jpg
3000
4000
Alberto
https://meollo.net/wp-content/uploads/2018/09/LOGO-Meollo.svg
Alberto
2018-11-16 10:15:42
2018-11-16 10:16:22
How to choose a mountain bike?